Like cars, ATV or four wheelers also come in different types and are designed for different uses.
Every type of ATV is manufactured for diverse uses such as racing, recreation, hunting, military use, and more. And now all ATV types are widely popular in the whole world.
Knowing the types of ATVs makes it easier to choose which four-wheeler is right for you; that's why knowing different types of ATVs is necessary.
So, before buying an ATV, know the types of ATV, what they are used for and what type is right for you.
Types of ATV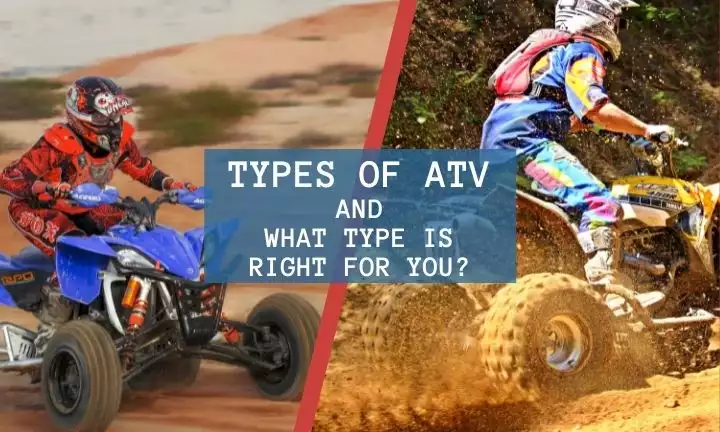 There are four types of ATVs now ATV manufacturers make. And every type of ATV is used for different reasons. Four-wheeled ATVs are the most common, but three, six and eight wheeled ATVs are available on the market.
Although, nowadays, all-terrain vehicles manufacturers also make eco-friendly ATVs that run on batteries but do not invent new types of quads.
There are four different types of ATVs now available:
Sport ATVs
Utility ATVs
Youth ATVs
Side-by-Side (SxS) ATVs
1. Sport ATVs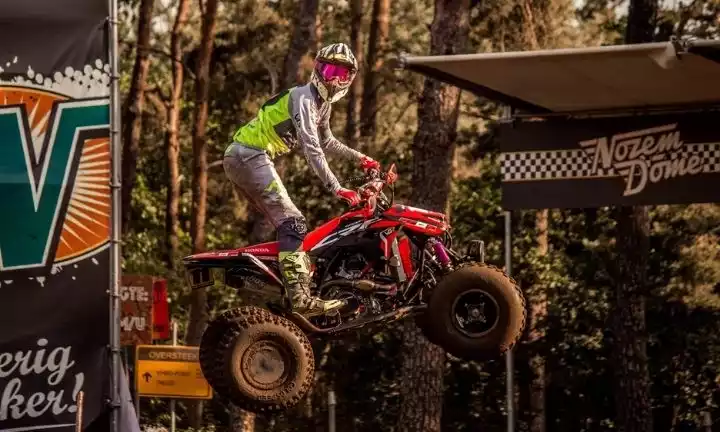 You might already understand little of what sport ATVs are by the name. Yes, you are right; sport ATVs are fast and have super smooth handling.
Sport ATVs are also lightweight and more responsive than other types of ATVs. Sport ATVs use a racing type of ATV tire that is very lightweight, which helps sport ATVs go faster.
Whether it's mud or sand, Sport ATVs can go through any terrain conditions quickly and properly without any issue. Yamaha makes the best and most Sport ATVs.
For the quickness of Sport ATVs, this type of ATVs needs a powerful engine. Japanese ATV brands such as Yamaha, Honda, and Suzuki are well recognized for making Sports ATVs.
Sport ATVs can go 80mph (128km/h) at the top speed, but to run a Sport ATV at this speed, you have to be experienced and professional. Sport four-wheelers are capable of going between 200cc and 400cc.
Sports ATVs have a manual transmission, which allows the Sport ATV operators to handle the ATV effectively and properly.
Use of Sport ATVs
For various advanced features of Sport ATVs, this type of ATVs can be used for various reasons. You can ride Sport ATVs on both the track and trail. And even Sport ATVs are able to go through any sand track.
Sport ATVs are used in any type of ATV sports, jumping, race on trail, Sliding around corners, rough tracking and more. Its fixable handling and powerful engine make it the second most popular type of ATV in America.
The most popular sport ATVs are Can-Am Outlander 270 XMR, Honda TRX250X and Yamaha Raptor 700R.
Cost of Sport ATVs
Sport ATV's average prices range between $5,500 to $9,000. And Sport ATVs costs vary because Sport ATVs can be modified with various advanced technology and accessories.
Before buying a Sport ATV, you should know which advanced features and accessories you will attach to your ATV. Then you will get the right price for your Sport ATV.
Learn More: Top Amphibious ATV Brands In 2023
2. Utility ATVs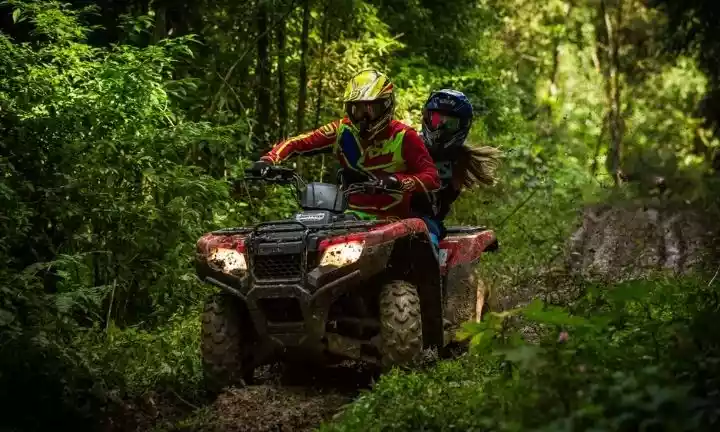 Utility ATVs are the most popular ATVs all over the nation. Utility ATVs are durable, though and also powerful. Utility four-wheelers are capable of any type of work.
Utility ATVs can carry two people: an ATV operator and one passenger.
Utility ATVs are also fast; this quads speed range from 800cc to over 1000cc, which is way faster than other ATV types.
ATV tire manufacturers make bigger tires for utility ATVs. Utility ATVs have bigger tires that make them easy to ride than other ATVs, which is another reason why Utility ATVs are most popular.
Use of Utility ATVs
Utility ATVs are commonly used for hunting because Utility ATVs are durable. And for off-roading tours, Utility ATVs are also extensively popular.
Plowing snow with Utility ATVs is common, and snow plowing service providers use Utility ATVs.
Whether you need to do heavy work or just carry something, Utility ATVs are the best types of ATVs for use. That's why you often see Utility ATVs at agriculture firms, the industrial side and in more working places.
Cost of Utility ATVs
As you know, Utility ATVs are mainly used for work, that's why Utility ATV's price is higher than Sport ATVs and Youth ATVs.
Utility ATVs prices start from $12,000 to 18,000. If you upgrade or modify Utility ATVs with advanced accessories and features, it will cost you more.
Polaris is the most popular brand for manufacturing Utility ATVs. They bring new modes and advanced technology with Utility ATVs every year.
Honda also makes some reliable Utility ATVs. Polaris Sportsman XP 1000 S is the best Utility ATV from Polaris, and its price starts at $16,599. Some Taiwan ATV brands are also makes Utility ATV but their ATV cost is very low.
Related Post: Top Fastest ATV of All Time
3. Youth ATVs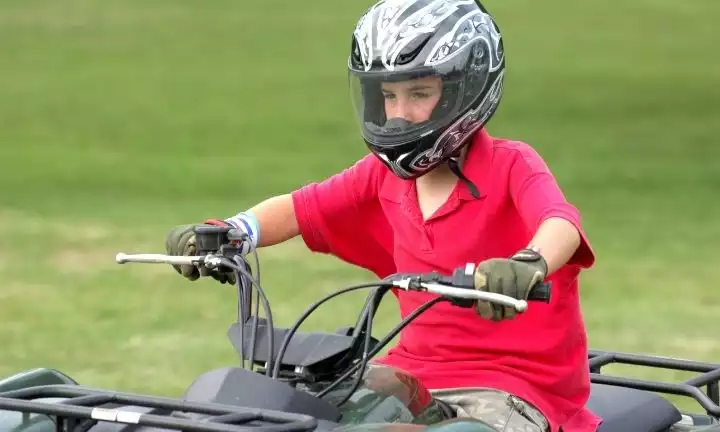 Youth ATVs are also known as Children's ATVs. Youth ATVs are only for children, not for adults. Youth ATVs are smaller than other types of ATVs, and Youth ATVs are also thinner than other different types of ATVs.
Children's ATVs speed limit is 50cc to 110cc, not more than that. Youth ATVs are come up with less power, little suspension and automatic transmission so that children can control.
On the Youth ATV market, you often find Chinese manufacturer ATVs. Youth ATVs weigh between 100 to 180 lbs.
Use of Youth ATVs
Actually, there is nothing where you can use Youth ATVs other than kids' recreation. Youth ATVs only make recreational use for children.
Youth ATV's tire size is smaller than other types of ATVs.. Youth ATVs cannot go extreme off-road because Youth ATVs handling is not so great.
When your child is riding Youth ATVs, ensure ATV's safety first. And do not let your kid ride an ATV into the forest or any difficult terrain. For these reasons, the use of Youth ATVs is limited.
Cost of Youth ATVs
Youth ATVs features are limited and have no advanced features, so Youth ATVs cost a lot less than different types of quads. Youth ATV price range starts from $2,000 to $5,000.
Most all-terrain vehicle manufacturers make Youth ATVs. And every Youth ATVs manufactured brand's Youth four-wheelers price range are almost the same.
4. Side-by-Side (SxS) ATVs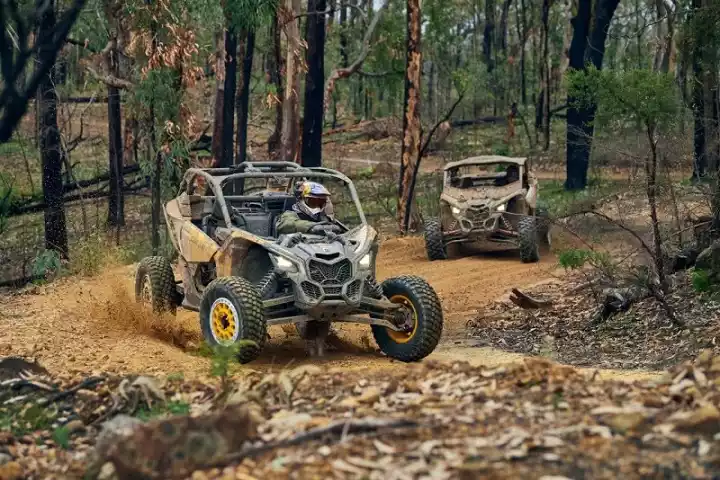 Side-by-Side ATVs are bigger than other types of ATVs. Side-by-side ATVs also have some different names. Sometimes SxS or Rhino's refer to side-by-side ATVs.
Side-by-Side ATVs are powerful, larger, lightweight, have great suspensions, and, most importantly, carry passengers. For bigger space and powerful motors, side-by-side ATVs can carry passengers.
SxS quads can carry four people, including an ATV operator. American ATV brands manufacture Side-by-Side (SxS) ATVs the most.
You will need more garage space if you want to get side-by-side ATVs because side-by-side ATVs average 135 to 160 inches long and more than 1,700 lbs its weight. So, make sure you have a wide garage space before buying side-by-side ATVs.
Use of Side-by-Side ATVs
Side-by-Side ATVs are used in various areas. From off-roading family tours to military use, Side-by-side ATVs are used. If you have a nuclear family, then you can travel with side-by-side ATVs.
With very advanced modifications, the military also uses side-by-side ATVs. Some rural communities or areas side-by-side ATVs are common vehicles, and the same small towns allow SxS quads to be on-highway use.
Cost of Side-by-Side ATVs
When it comes to Side-by-Side ATVs, the price depends on various factors. The average side-by-side ATVs price is around $15,000. And side-by-side ATVs price start from $6,000 to $30,000.
Side-by-side ATVs are expensive because they're bigger and more powerful. The more features you want in side-by-side ATVs, the more money you need to spend. You can modify and add more advanced features on side-by-side ATVs.
Which ATV Should You Buy
Choosing the right ATV depends on your body size, weight, and, most importantly, where you ride your ATV. And there are also different sizes of ATVs available, but not every size is going to be perfect for everyone.
So, you have to consider the size of ATVs and the capacity of ATVs when you buy an ATV for you. By understanding the ATV size measurement, you will be able to choose the right four-wheeler for you.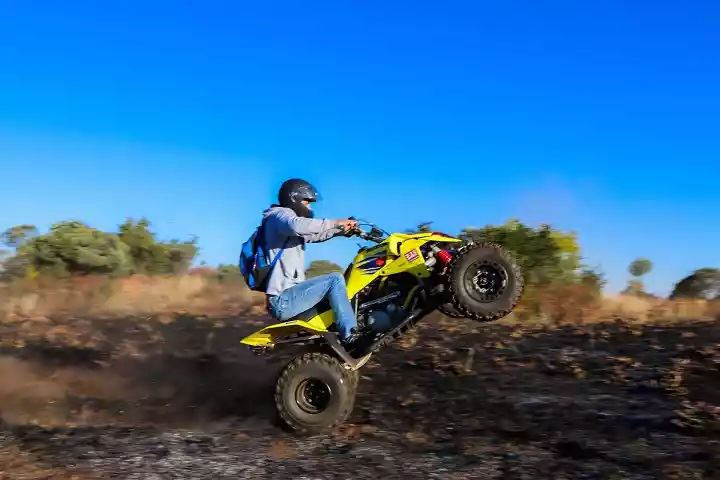 Check out the ATV dimensions to choose the right ATV for you:
Large Size ATVs: Large ATVs are bigger than other types of ATVs. Large ATVs have more cubic capacity (CC) and powerful motors to run efficiently. Typically, large ATVs come in 85-95″ long and 45-48″ wide. So, you will need extra space in your garage if you want to buy a large ATV. They are capable of racing, hill climbing, heavy work and especially, Large ATVs can go through deep mud.
Standard Size ATVs: Standard ATVs are widely common in the USA or other places. Most standard ATVs are more than 70″ long and 43″ to 45″ wide. Adults mostly ride standard ATVs, and this ATV type has the highest 700cc. Standard size ATVs are commonly used for work, recreation, and trail riding.
Small Size ATVs: Small ATVs are for smaller adults and new riders because it's smaller and less powerful. Small ATVs are not more than 43 inches wide and 70 inches long. For heavy adults, this size of ATVs is not a compatible choice.
Youth Size ATVs: Youth size ATVs, or you can say children size ATVs. The youth size of ATVs is extremely small, and it's only for kids. They are 50 to 60 inches long and 30 to 40 inches wide. Youth size ATVs are lightweight and made with some basic features.
Now you know every ATV size and understand the ATV dimension, so choosing the right ATV would be easy for you.
Conclusion – Types of ATV
Different types of ATVs are made with different capacities and for different environments.
Youth ATVs are only for kids, and other types of ATV are for adults. For various useful capacities, ATVs used gradually increased.
Many areas, tourist places, working areas, and other places see a four-wheeler is common. Especially for recreation, the best vehicle is ATVs.
Choosing the right ATV for yourself can be difficult if you do not know the size of ATVs; that's why we also share ATV's size dimensions.
Make sure you understand the types of ATV when you are planning to get an ATV.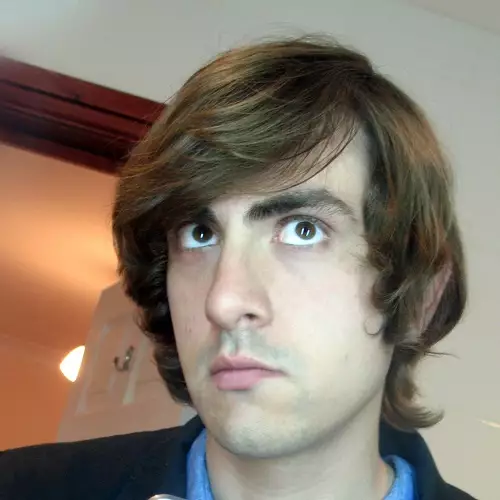 Calvin Anderson, founder of Off-Road Lord, is a seasoned off-roading enthusiast from Tucson, Arizona. With over a decade of hands-on experience and a deep understanding of off-roading vehicles and trails, Calvin's insights provide a trusted guide for fellow adventurers.