Canadian ATV brands also provide their ATVs all over the globe. Like American 4-wheeler brands, there are some famous Canadian ATV manufacturers who make quality ATVs.
Finding Canadian ATVs isn't as hard as finding Chinese ATVs in the U.S.A. market. Canadian ATV manufacturers make limited editions and models of ATVs every year.
Although Canadian ATV brands are not popular all over the words, their ATVs are popular in North America.
Let's find all Canadian ATV brands with top Canadian ATVs, price, space, and review.
Canadian ATV Brands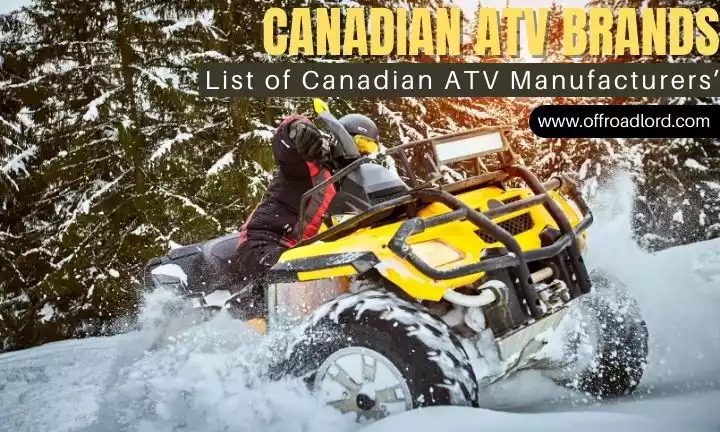 Can-Am, Argo, GVA Brands, and VIPERMAX are Canadian ATV brands as of 2023. Can-Am is the most popular Canadian ATV brand that produces ATVs all over the world.
Top Canadian ATV Brands are:
Can-Am
Argo
GVA Brands
VIPERMAX
1. Can-Am
As an all-terrain-vehicles (ATV) enthusiast, you must have heard Can-Am name several times. Can-Am is a Canadian ATV brand whose headquarters is in the Montreal province of Canada.
Can-Am is the production division of Bombardier Recreational Products company. Can-Am stands for "Canadian-American." Can-Am ATVs are also known as bombardier ATVs.
Bombardier Recreational Products (BRP) began its journey back in 1942, but BRP established Can-Am in 1971. Now, José Boisjoli is the chief executive officer of BRP corporation.
Can-Am first entered the ATV market in 1998, but the success came in 2005. The BRP Traxter MAX model ATV from Can-Am was the first two popular ATVs that became the best selling.
When you need to buy a reliable four-wheeler, you must consider Can-Am ATVs. Can-Am ATVs are reliable because they maintain standard ATV safety.
Can-Am ATV's parts are better as Japanese ATV brands ATVs like Honda and Yamaha. That's why bombardier ATVs are durable enough.
Best Can-Am ATVs:
Can-Am Outlander
Can-Am DS (Kids ATV)
Can-Am Maverick X3
Can-AM Renegade X MR 1000R
Cost of Can-Am ATVs:
You can buy a Can-Am adult size ATV between $6,500 to $34,099, and kids ATVs prices range from $2,500 to $4,000. 
Can-Am ATVs are expensive because their ATVs are high-performance and have a lot of technologically advanced features.
Related Article: The 10 Biggest ATV in 2023
2. Argo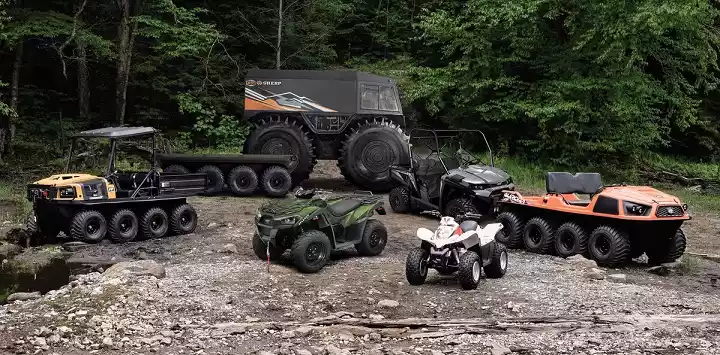 Argo also pops up instantly when amphibious all-terrain vehicles idea in our minds. Argo is also a Canadian ATV brand. Argo is one among many amphibious ATV brand.
Argo was founded in 1962 in Kitchener, Ontario, Canada. The 6-wheeler amphibious ATV was their first ATV from Argo in 1967. Brad Darling is now president and chief executive officer of Argo.
Argo was created by the Ontario Drive and Gear (ODG) company. ODG designs and manufactures Argo products.
With 8×8 and 6×6 amphibious ATVs, Argo also offers 4×4 ATVs. The ARGO Xplorer was the first model of Argo 4-wheeler. They are planning for the big production of four-wheelers in 2023.
Argo ATVs are highly powerful and have the capacity to go through any terrain condition. Comforts is also a consideration to get an Argo ATV.
Argo Xplorer ATV series is the most popular model lineup. ATV riders gradually liked Argo 4-wheelers, and Argo also increased their production.
Top Argo ATVs:
Argo Xplorer XR 500
Argo Xplorer XR 700 EPS
Argo Xplorer XR 500 SE
Argo ATVs Price:
As you know, 8-wheelers and 6-wheeler ATVs price relatively higher than 4-wheelers. 
Argo four-wheelers prices start from $6,799 to $9,399. Argo ATVs come in various colors: black, orange, red, dark green, and more.
See Also: Fastest ATV Models of 2023
3. GVA Brands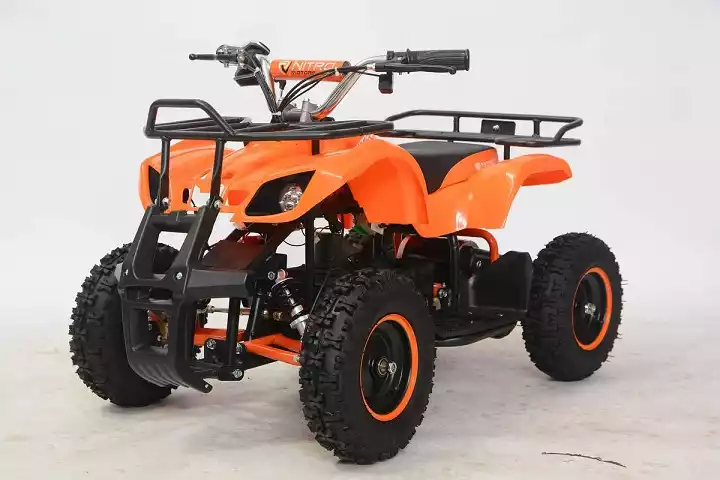 GVA brands manufacture all different types of ATVs. For the entry-level or beginner level ATV raider, GVA Brands ATVs can be the best choice.
Like Taiwan ATV brands, GVA brands also produce cheap and quality ATVs on the market.
In 2001, GVA Brands was founded in Canada. GVA Brands makes ATVs, dirt bikes, buggies, electric toys, electric scooters, and Powersports parts.
GVA Brands ATVs are available in the United States. GVA Brands 4-wheelers are not widely popular in the U.S., but they are well-known in Canada.
GVA Brands ATVs are valued for money because they are not expensive as other ATV brands, and ATVs are durable. GIO BLAZER is GVA Brands products model lineup.
Best GVA Brands ATVs:
GIO BLAZER 200HS PR
GIO BLAZER 125HS PR
GIO BLAZER 125HS
GIO BLAZER 125D
Cost of GVA Brands ATVs:
GVA Brands ATVs price range between $1,399 to $3,499. The GIO BLAZER 200HS PR model is the best ATV they have right now.
4. VIPERMAX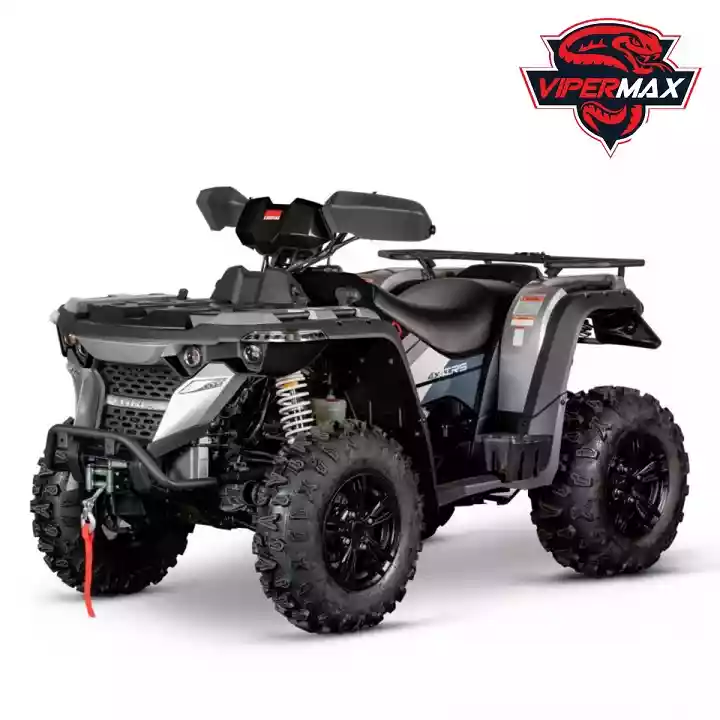 VIPERMAX is also a Canadian ATV brand that offers ATVs, scooters, snowmobiles, UTVs, and dirtbikes.
VIPERMAX is a new ATV manufacturer that first built and developed ATVs in 2015. VIPERMAX is trying to expand its business in Canada and America.
VMA is their ATVs model lineup. VIPERMAX uses Asian and North American experience to build their quality ATVs.
VIPERMAX ATVs are not for professional use; they are more useful for recreation and touring.
Best VIPERMAX ATVs:
VMA 125x
VMA 125T
VMA 125 R
VIPERMAX ATVs Price:
For the cheap and better quality ATV, VIPERMAX has a good reputation. VIPERMAX ATVs average price $1,999.
Conclusion – Canadian ATV Brands
Most of us know the ATV brand Can-Am; this brand is a Canadian ATV brand that's ATVs are widely popular all over the globe.
Not every Canadian 4-wheeler manufacturer is popular. In Canada, some local ATV brands do not produce their products in different countries.
For better and good quality Canadian ATV, you have to choose a better Canadian ATV brand. And now you can because all Canadian ATV brands are listed here.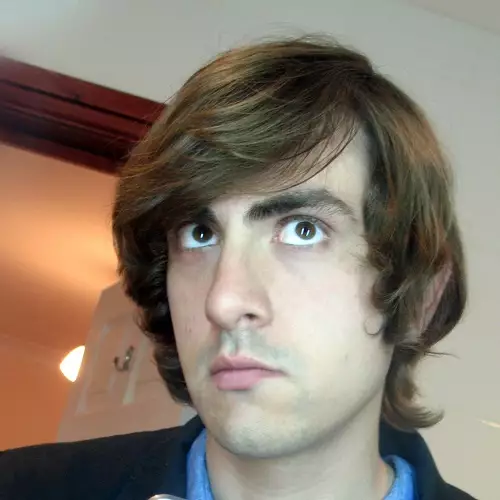 Calvin Anderson, founder of Off-Road Lord, is a seasoned off-roading enthusiast from Tucson, Arizona. With over a decade of hands-on experience and a deep understanding of off-roading vehicles and trails, Calvin's insights provide a trusted guide for fellow adventurers.