ATV tire brands are now bringing more innovation than before to let ATV drivers ride in any terrain condition. For better ATV riding Safety, better ATV tires are necessary.
As you know, all-terrain vehicles are capable of going through mud, trail, snow, and even on highways; that's why ATVs need different types of tires for diverse terrain.
Most ATV tire manufacturers make tires that are fitted for every ATV brand's ATVs.
ATV Tire Brands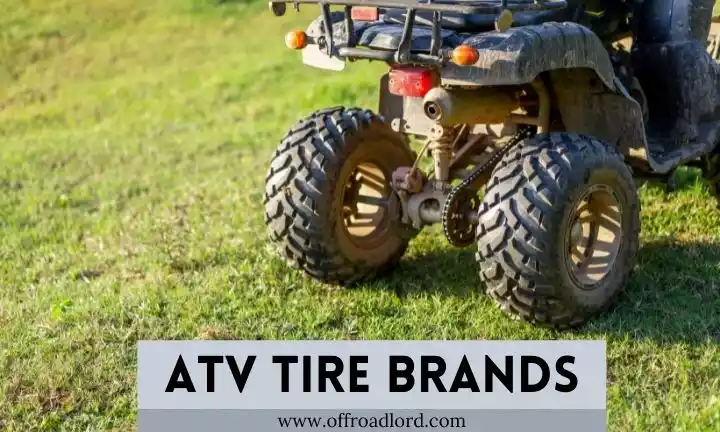 SunF, Wanda, MAXXIS, Carlisle, and Kenda are the most popular ATV tire brands as of 2023. And all of these ATV tire manufacturers' tires are available on the market.
List of ATV Tire Brands:
Maxxis
Kenda
Sedona
Carlisle
SunF
ITP
EFX
Wanda
1. Maxxis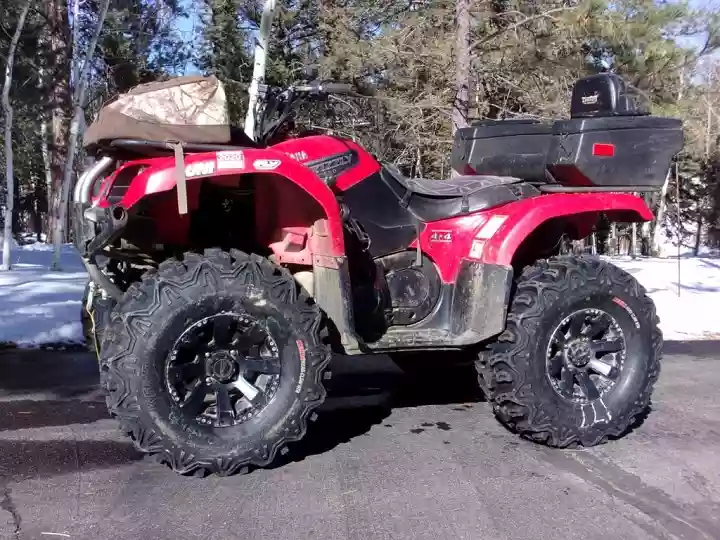 With Taiwan ATV brand, Taiwan ATV tire brands are also becoming popular. Maxxis is one of the best ATV tire brands that has manufactured tires for fifteen years now.
Maxxis is a Taiwanese ATV tire brand founded in Yuanlin City, Changhua County, Taiwan.
In 1967, Luo Jye founded Maxxis tire brand that now provides its tires in Europe, American, and Asia ATV markets. 
The excellent handling and grip of Maxxis tires make them reliable and a good ATV tire brand.
The Cheng Shin Rubber Ind owns Maxxis tire brand. Co. Ltd. Maxxis tires are made in Taiwan.
Top Maxxis ATV Tires:
Maxxis Maxxzilla
Maxxis RAZR XT
Maxxis Bighorn 2.0
Maxxis ATV Tires Price:
Maxxis ATV tires price range between $173 to $368. You can buy Maxxis ATV tires online and follow ATV tire size chart before purchase.
Related: How Long Do ATV Tires Last?
2. Kenda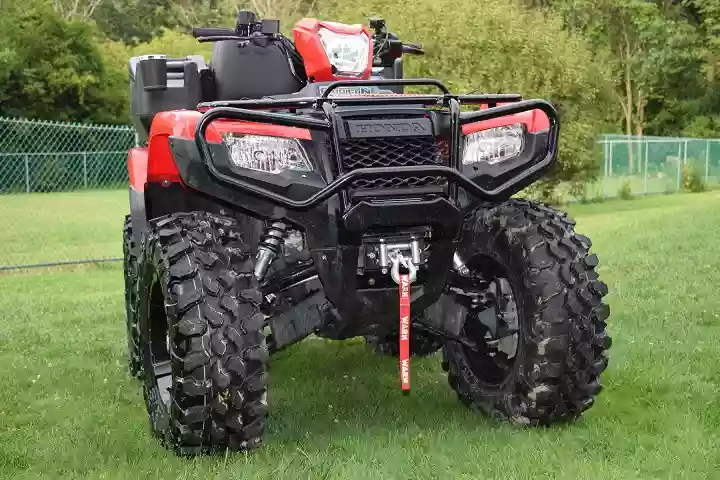 Kenda is also a Taiwan ATV tire brand that was founded in Yuanlin, Taiwan. In 1962, Kenda Rubber began making tires.
In 1992, Kenda formed a joint venture with TOTAL company, and in 2003, Kenda formed another joint venture with Cooper Tire & Rubber Company.
Kenda not only makes tires for any type of all-terrain vehicle, but they also make tires for motorcycles, automobiles, bicycles, wheelchairs, and trailers.
Better traction in any terrain condition makes Kenda ATV tires a safer and more reliable option for ATV riders.
Kenda tires are made in Taiwan. Kenda also has factories in Vietnam, Indonesia, and China. Kenda also makes different sizes of ATV tires.
Popular Kenda ATV Tires:
Kenda Bearclaw K299
Kenda Executioner
Kenda Bearclaw HTR
Kenda ATV Tires Price:
Kenda ATV tire's average price is $269.
3. Sedona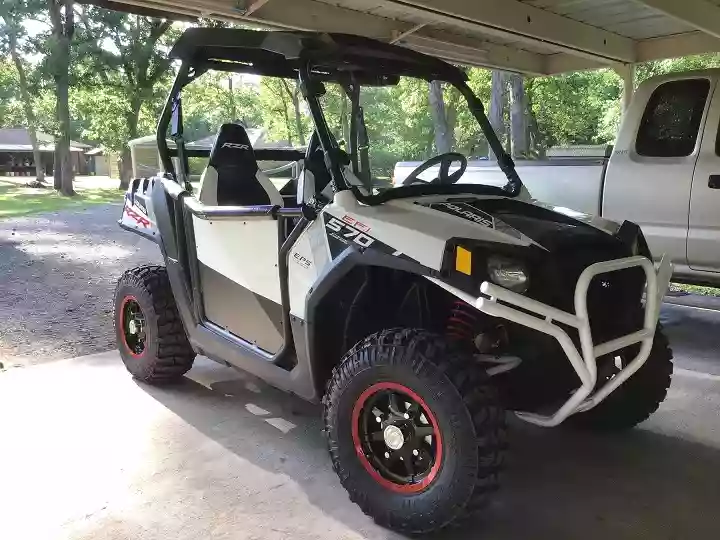 Sedona was founded in 2006. Sedona makes tires for dirt bikes, AT, and cycles. Sedona Tire & Wheel is a Chinese ATV tire brand.
Sedona tires are made in China, and they distribute their tires and wheels all over the globe.
Sedona tires are distributed in the United States by Western Power Sports Inc., And Sedona tires are widely available in The U.S.
Sedona tires are very tough and capable of going through mud, snow, and trails.
You also get the recommendation for tire pressure from Sedona tires.
Top Sedona ATV Tires:
Sedona ROCK-A-BILLY
Sedona MUD REBEL
Sedona MUDDA INLAW
Sedona ATV Tires Price:
Sedona ATV tire's price starts from $83.95 to $309. According to your preference of terrain, the tires also differ with the price.
4. Carlisle
How about an American ATV brand and American ATV tires because Carlisle ATV tires are made in the USA. The Carlisle Group makes Carlisle tires.
Carlisle makes ATV tires and also makes tires for the trailer, industrial, utility vehicles, lawn, and Garden.
In Clinton, Tennessee, United States, Carlisle manufactures all of its tires and supplies all over the world.
Carlisle ATV tires are highly demandable because they are budget-friendly and high quality. For ATV trail riding, Carlisle tires can be the best ATV tires.
Popular Carlisle ATV Tires:
Carlisle All Trail ATV Tire
Carlisle AT489C ATV Tire
Carlisle Badlands XTR Tires
Carlisle Trailpro Tires
Carlisle ATV Tires Price:
Carlisle ATV tire's price range is between $118 to $205.
5. SunF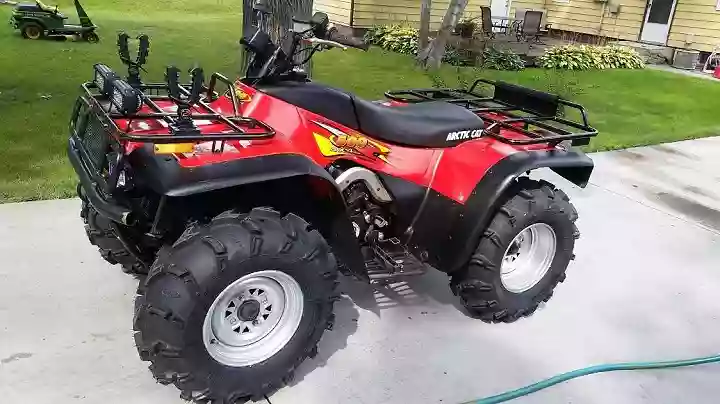 SunF is a Chinese ATV tire brand, and they exported their tires in the United States. SunF distributed its tires in more than a hundred countries.
SunF tires are made in Chino, California, United States. Taizhou Taiyangfeng Rubber Co., Ltd. makes SunF tires.
Although SunF Powersports tires are more popular, they also make tires for motocross, lawnmowers, snow throwers, motorcycles, and go-karts.
Gripping of SunF tires is the best, and also they are long-lasting, that's SunF tires are very good and quality tires.
Top SunF ATV Tires:
SunF A011
SunF A003
SunF A027 ATV
SunF A048 "Warrior"
SunF ATV Tires Price:
The average price of SunF ATV tires is $78 to $101.
6. ITP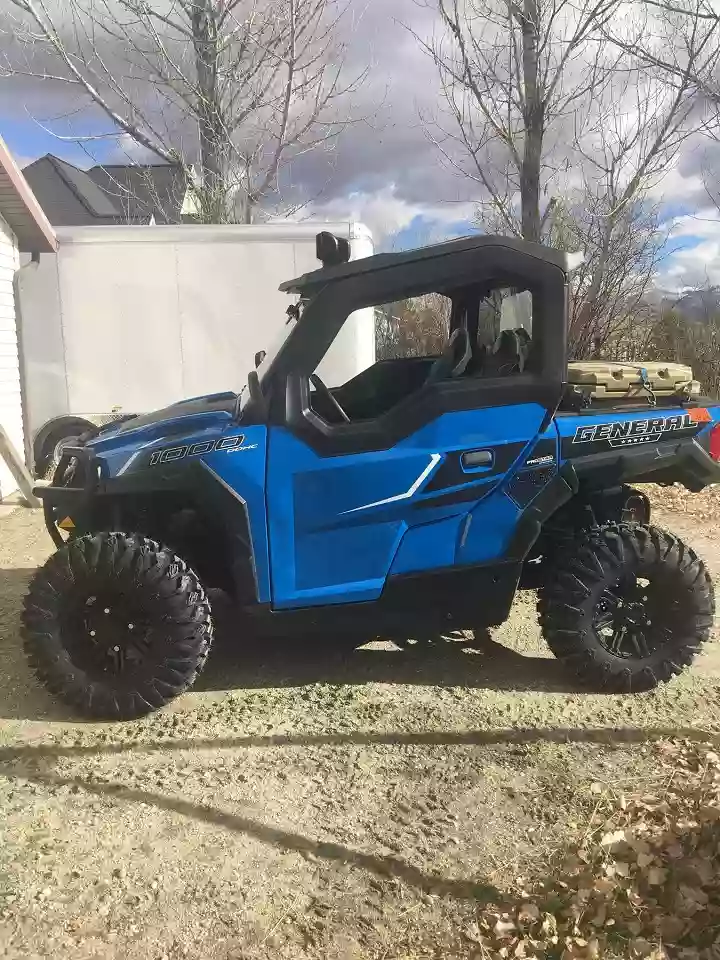 ITP (Innovation Traction Performance) is a popular American ATV tire brand. Since 1982, ITP has consistently manufactured its tires to fulfill its customer demand.
The Carlstar Group makes ITP tires. ITP tire brand is also one of the subsidiaries of The Carlstar Group.
ITP is another American tire company. ITP tires are made in Clinton, Tennessee, United States.
ITP ATV tires are great for handling any terrain condition. ITP also sells better quality wheels.
Popular ITP ATV Tires:
ITP Coyote Radial Tire
ITP Terra Hook Radial Tire
ITP Cryptid Tire
ITP Mud Lite SP Tire
ITP ATV Tires Price:
ITP ATV tires price range between $89 to $259. You can also buy ITP tires from retailers.
7. EFX
EFX is an American ATV tire company that specializes in ATV, UTV, and Golf Cart tires.
EFX was founded in 1995 in the United States. EFX tires are made in Denver, Colorado, United States. Wheel Pros, LLC makes EPX tires. 
Although EFX ATV tires are expensive but, they are capable of taking maximum pressure.
Popular EFX ATV Tires:
EFX MOTOMTC
EFX MOTOFORCE
EFX MOTOVATOR
EFX MOTOCLAW
EFX ATV Tires Price:
EFX ATV tires price range between $134 to $342.
8. Wanda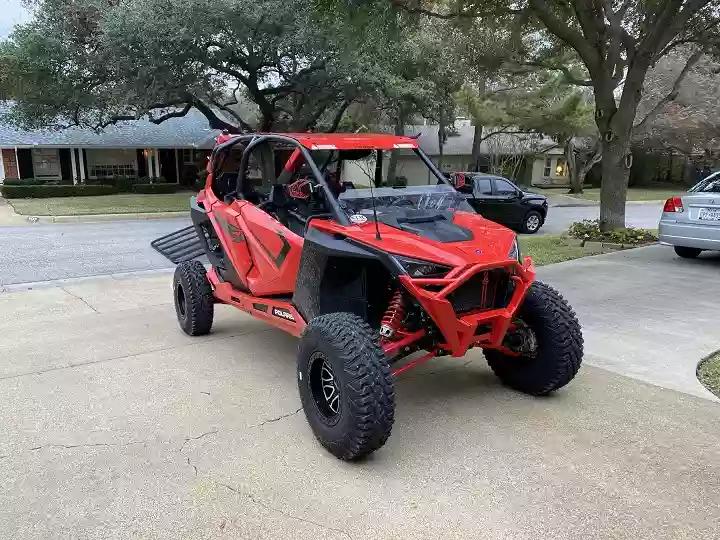 Wanda tire brand was established in 1998. Wanda is a Chinese tires brand that makes tires for ATV, trailer, golf, lawn, and car.
Tyre Group Co Ltd. makes Wanda tires and distributes them worldwide.
Wanda tires are budget-friendly and provide good traditions on the off-road.
Top Wanda ATV Tires:
Wanda ATV/UTV Tires
Wanda YG3266
Wanda P322
Wanda P3026B
Wanda ATV Tires Price:
The average price of Wanda ATV tires is $122.
Conclusion – ATV Tire Brands
ATV tires brands are not as popular as ATV manufacturers, but they consistently improve ATV riding experience.
Carlisle, Maxxis, and Kenda are well-known ATV tire brands in the United States.
You must choose the right size tires according to your ATV wheels. That's why to be more careful when ordering ATV tires online.
Choosing a great ATV tire brand also makes your ATV riding experience more enjoyable and safe.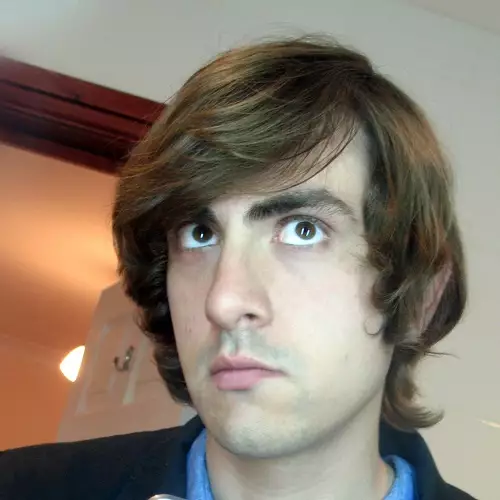 Calvin Anderson, founder of Off-Road Lord, is a seasoned off-roading enthusiast from Tucson, Arizona. With over a decade of hands-on experience and a deep understanding of off-roading vehicles and trails, Calvin's insights provide a trusted guide for fellow adventurers.