There is nothing to deny Japanese ATV brands are dominating the whole ATV industry. Japanese-made ATVs also have a good reputation for their performance and durability.
When you are looking for an ATV that maintains proper ATVs safety and better quality, oftentimes, you find a Japanese ATV on your list. Japan also has most ATV tire brands than USA ATV tire brands.
The United States is the Japanese four-wheeler brand's primary market. You find every Japanese-made ATV in America.
Both American ATV brands and Japanese ATV brands are producing high-quality and high-tech ATVs.
Japanese ATV Brands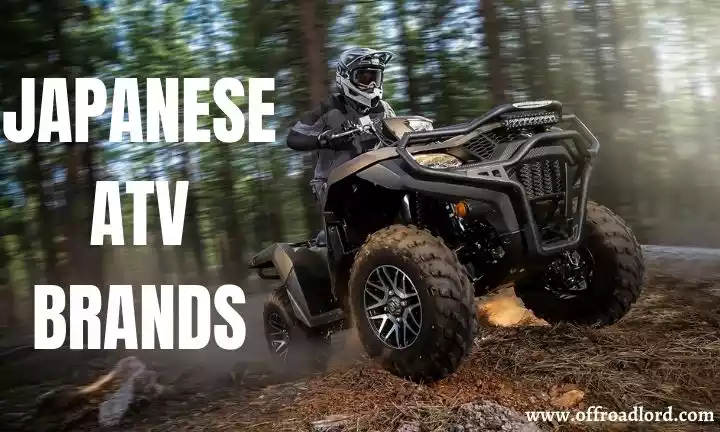 Japanese ATV brands are Honda, Suzuki, Yamaha, Kawasaki, and Kubota. But, all Japanese ATV brands are now assembled in the United States. To manufacture ATVs, Japanese brands depend on both expertise in Japan and America.
The list of Japanese ATV brands:
Honda
Suzuki
Yamaha
Kawasaki
Kubota
1. Honda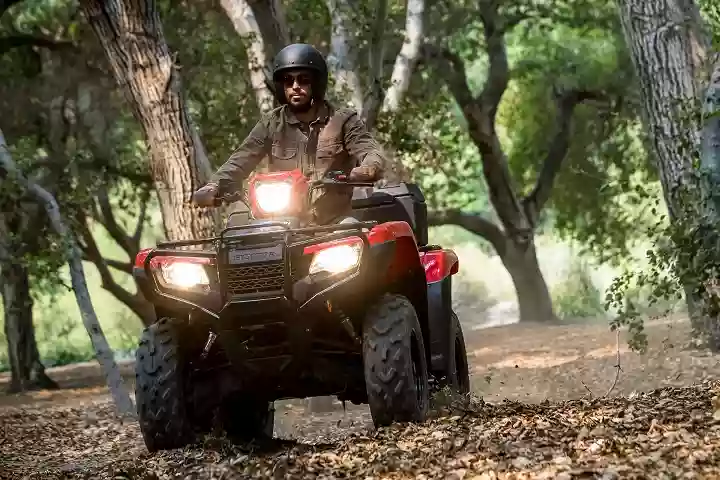 Honda is the most popular ATVs brand in the world and 2nd most popular in the United States.
After Polaris, Honda has the most ATV market share 29%. That is remarkable because other big 4-wheeler manufacturers are also producing ATV consistently.
Honda is also considered the best Japanese ATV brand. In the United States, Honda first bought the world's first-ever all-terrain vehicle (ATV).
The world's first ATV was an all-terrain-cycle (ATC) that was designed in 1967 and manufactured in 1970.
Honda was first founded in 1948 in Hamamatsu, Shizuoka, Japan. Soichiro Honda and Takeo Fujisawa are the founders of the world's biggest motor company Honda. Honda headquarters is also in Minato City, Tokyo, Japan.
Honda is now also a prominent ATV brand; they bring a new ATV model lineup every year.
They produce different types of ATVs on the market, from kids to adults. Honda ATVs are famous for powerful engines, durability, and comforts.
Popular Honda ATVs:
Honda 2023 TRX250X
Honda FourTrax Rancher
2023 FourTrax Foreman 4X4
Honda FourTrax Rincon
Cost of Honda ATVs:
Honda manufactures all types of ATVs; that's why Honda Youth ATVs prices are lower than Adults ATVs. The average Honda ATVs price stated from $3,199 to $12,894.
Unlike Chinese ATV brands, Honda ATVs price is always high. With your own choice of customized and extra accessories, the cost of ATVs goes higher.
Related Article: Top Fastest ATV
2. Suzuki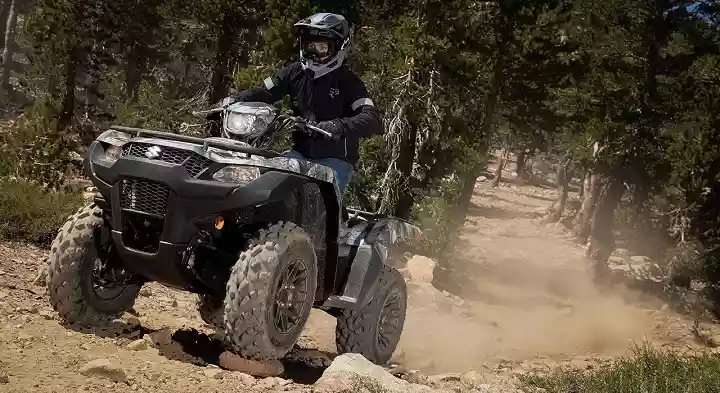 Since 1982, Suzuki has been manufacturing all-terrain vehicles (ATVs). Suzuki has various product lineups, and they produce their products all over the world.
Suzuki was founded in October 1909 in Hamamatsu, Shizuoka, Japan, and still has its headquarters in Shizuoka, Japan.
Michio Suzuki is the founder of the world's largest automobile company, Suzuki. Suzuki manufactures motorcycles, automobiles, outboard marine engines, and a variety of engines.
The QuadRunner 125 is the first 4-wheeled ATV that Suzuki came within 1982. Suzuki was the first company to bring advanced features in ATVs.
Now, Suzuki makes all types of ATVs, and their mass production market is the U.S. ATV market.
Suzuki ATVs are famous for comfort and quality because they have been producing ATVs for quite a long time now.
Just like competitors, Suzuki also assembled their ATVs in Rome, Georgia, United States, but their ATVs engine is made in Japan.
Another reason why Suzuki is popular is that Suzuki ATVs are used for both utility and sport because they have powerful engines.
Popular Suzuki ATVs:
KingQuad 750AXi (Power Steering SE+)
KingQuad 750AXi (Power Steering Camo)
KingQuad 500AXi (Power Steering SE)
QuadSport Z90 (Youth ATV)
Suzuki KingQuad 400ASi Plus
Cost of Suzuki ATVs:
Suzuki ATVs price range is affordable and also more reasonable than other ATV brands.
Suzuki Youth ATVs average price between $2,249 to $3,099 in the U.S. If you want to buy their Adult ATVs, it will cost you between $6,649 to $10,949.
See Also: Biggest Four-Wheelers
3. Yamaha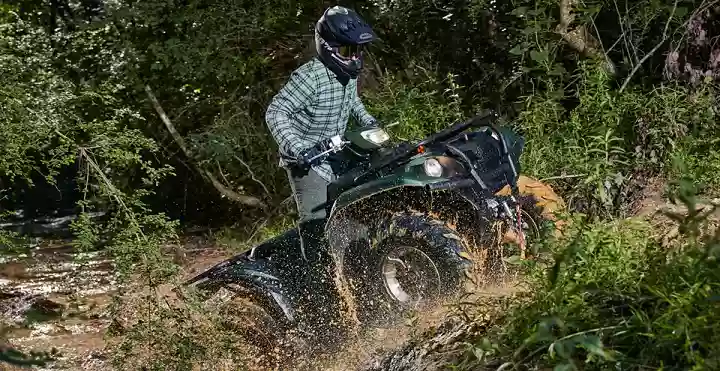 Yamaha is a household name in the automobile industry. Yamaha holds 29% market share in Japan and 20.4% share in America.
Yamaha is another successful Japanese ATV brand that has been producing ATVs since 1980.
Genichi Kawakami is the founder of Yamaha motor company. He founded Yamaha in 1955 Iwata, Shizuoka, Japan. Yoshihiro Hidaka is the CEO of Yamaha.
Yamaha Tri-Moto was the first three-wheeled ATV that was first sold in the United States of America since today, Yamaha has never stopped manufacturing ATVs. Yamaha ATVs have a good reputation for durability and advanced features.
Yamaha 2007 Grizzly 700 EPS was the first ATV equipped with full ATV functions, and Yamaha first offered this ATV with Electric Power Steering (EPS). Yamaha mostly makes utility and sport ATVs.
Popular Yamaha ATVs:
Yamaha Grizzly EPS XT-R
Yamaha Kodiak 450 EPS SE
Yamaha Kodiak 700 EPS
Yamaha Kodiak 450
Cost of Yamaha ATVs:
Yamaha manufactures performance ATVs, and the average cost of Yamaha ATVs is between $7,599 to $10,599.
Before buying any Yamaha ATVs, make sure to talk to your nearest Yamaha dealer.
4. Kawasaki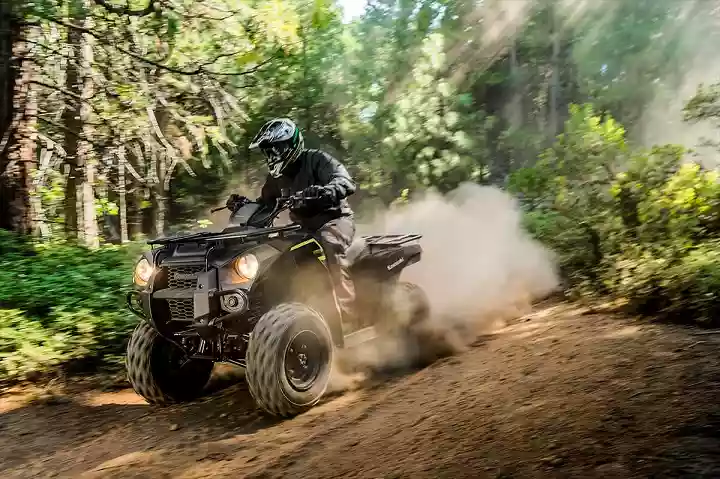 The "BRUTE FORCE®" is the Kawasaki model lineup, and now Kawasaki is also a mass producer of Side by Side.
Kawasaki first made the three-wheeled KLT200 ATV in 1981. And still, they maintain their ATVs quality for any terrain conditions.
Kawasaki Shōzō founded Kawasaki in 1896. Kawasaki is a different name in the motorcycle industry because of their motorcycle's performance and high-tech features.
Kawasaki produces highly reliable and easy to control ATVs, and this is another reason why Kawasaki Japanese ATV is so famous. Kawasaki also manufactures ATVs for youth or kids.
Popular Kawasaki ATVs:
2023 Brute Force 300
Kawasaki Brute Force 750 4x4i EPS CAMO
Kawasaki KFX 90
Cost of Kawasaki ATVs:
To buy Kawasaki Youth ATVs, you need to spend between $1,999 to $2,899, and other Kawasaki prices range from $4,399 to $10,599.
Kawasaki ATVs come in three different colors: bright white, fragment combo gray, and black.
5. Kubota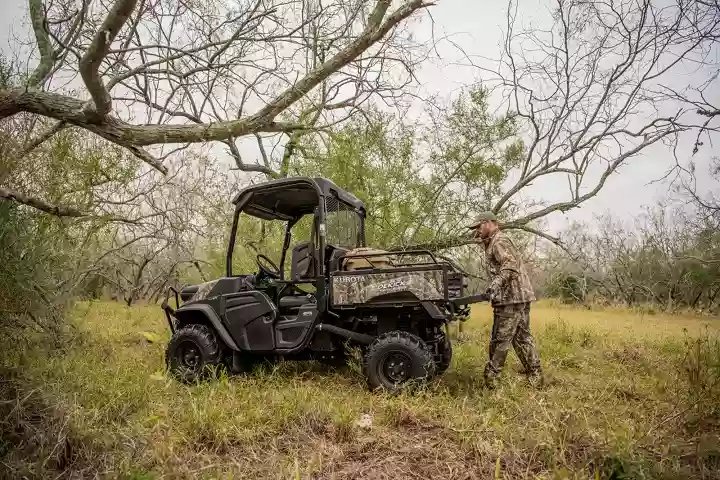 Kubota is a Japanese multinational corporation based in Osaka, Japan.
Kubota is well recognized for its rough terrain vehicles (RTVs), but now this Japanese brand makes a full line of recreation, worksite, and utility ATVs and produces in the U.S. market.
Gonshiro Kubota is the founder of Kubota. Kubota is also an old agricultural machinery company because they started their journey in 1890 in Japan. Kubota Slogan is "For Earth, For Life".
Kubota RTVs are specialized for heavy work and capable of going through any off-roading.
Kubota's primary focus is producing the best performance and powerful side-by-side ATVs.
Popular Kubota ATVs:
Kubota RTV-X900
Kubota RTV-X1120D
Kubota RTV-X1100C
Cost of Kubota ATVs:
When you need to get ATVs for heavy and agricultural work, you must need powerful, high-performance ATVs like Kubota makes. Kubota RTVs price started from $8,699 to 16,999.
Are Japanese ATVs Good?
Japanese ATVs brands are producing their all-terrain vehicles all over the world, and they produce most ATVs in the U.S. ATVs make.
Japanese ATVs are worth your money because most Japanese ATV brands use powerful engines like Canadian ATV brands.
Japanese ATV brands entered the ATV market many years earlier than Taiwan ATV brands.
Brands like Yamaha, Honda, and Suzuki are the world's most popular ATVs manufacturers, and they are Japanese ATV brands.
Now, most Japanese ATV brands assemble their ATVs in the United States, and that experience helps ATV brands to manufacture more reliable and budget-friendly ATVs.
For rough terrain, heavy work, recreation, tour, and sports, Japanese ATVs are the best choice for you.
Conclusion – Japanese ATV Brands
Not only for reliability and durability, Japanese ATV brands are the best; they also manufacture affordable ATVs that everyone is able to buy.
One of the most reliable ATV brands is Honda and Honda is a Japanese ATV brand. For beginners and Youth, Honda ATVs can be the best to ride and handle.
Yamaha always produces advanced technical and best-performing ATVs. That's why for adult size and sports ATVs, you can go with Yamaha. So, make sure before buying ATVs, check out Japanese ATV brands.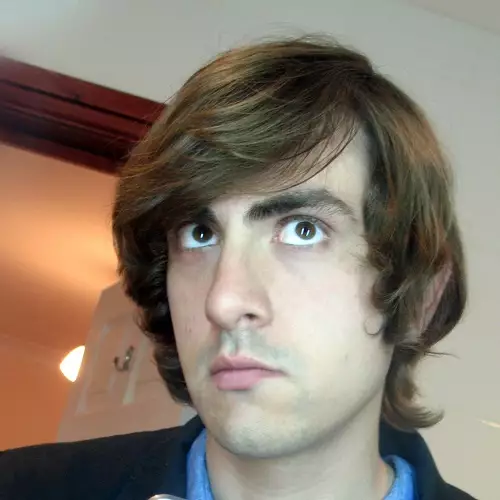 Calvin Anderson, founder of Off-Road Lord, is a seasoned off-roading enthusiast from Tucson, Arizona. With over a decade of hands-on experience and a deep understanding of off-roading vehicles and trails, Calvin's insights provide a trusted guide for fellow adventurers.