"Off-Road Lord Is Here To Share The Journey"
Off-Road Lord will help you to follow the hobby of your life. We are enthusiasts of everything around off-roading. And from love where our Off-Road Lord journey began. Me (Calvin Anderson) and my buddy Dean Mitchell started Off-Road Lord to share our off-roading activities. Drop by drop now Off-Road Lord is a big community with many off-road enthusiasts like us.
Our Goal
We know there are millions of people who love off-roading from all over the world, and our mission is to connect with them. No matter what you need to know regarding off-roading please feel free to let us know because we are here to help. And another goal is to keep doing off-road raiding and let you know by offroadlord.com.
Meet Off-Road Lord Team
About Calvin Anderson
Hey, I'm Calvin from Arizona. Living in Arizona makes me an adventurous and off-road enthusiast, I must say. Raiding ATVs, UTVs and Dirt bikes with my friends is all about me. And offroadlord.com is the way to let you guys know everything about off-roading.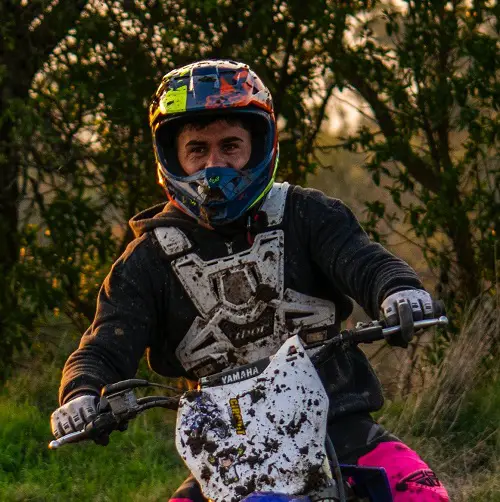 About Dean Mitchell
Hello there, It's Dean Mitchell, an off-road motorcycle lover. I live in Colorado, United States. That's why it's given me a chance to become a motocross sports enthusiast. From my childhood, I've been connected with off-road motorcycling. So, with my ample experience, I will let you know about dirt bikes.
Join Off-Road Lord Community
Stay connected with us on social media, and we promise Off-Road Lord will stay connected with you.