ATV sizes by age chart and list you should see before buying an all-terrain vehicle for your kids or yourself.
Depending on the age of the ATV owner, choosing an ATV is always important for ATV driving safety.
Therefore, let's learn ATV sizes by age and what ATV is right for you according to your age.
We are also giving you some recommended ATV sizes that you can get for your kids here.
ATV Sizes By Age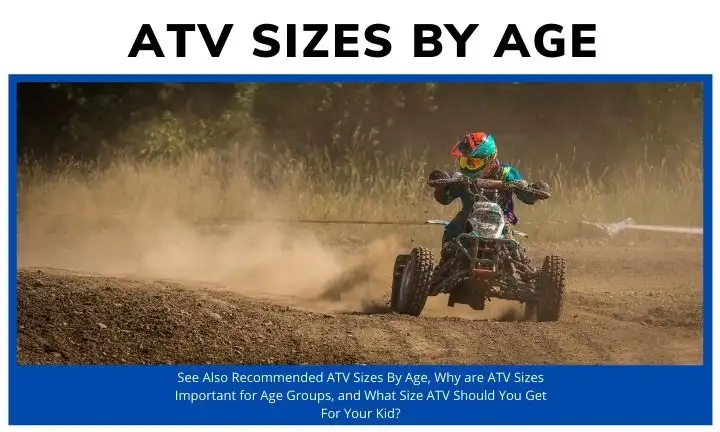 From 50cc to 70cc engine size ATVs are only for ages 6 to 12 years old kids. 90cc to 250cc ATVs are for ages 12 to 16 years old. And above 250cc size ATVs for adults to elderly.
Here are ATV sizes by age complete chart:
| ATV Driver Ages | ATV Engine Size |
| --- | --- |
| Under 6 year old | Not capable of driving an ATV |
| Age 6 to 10 | Under 70cc |
| Age 10 to 12 | Under 90cc |
| Age 12 to 16 | 90cc to 250cc |
| Above 16 years old | Over 250cc |
Related: 10 Biggest Four-Wheelers
Recommended ATV Sizes By Age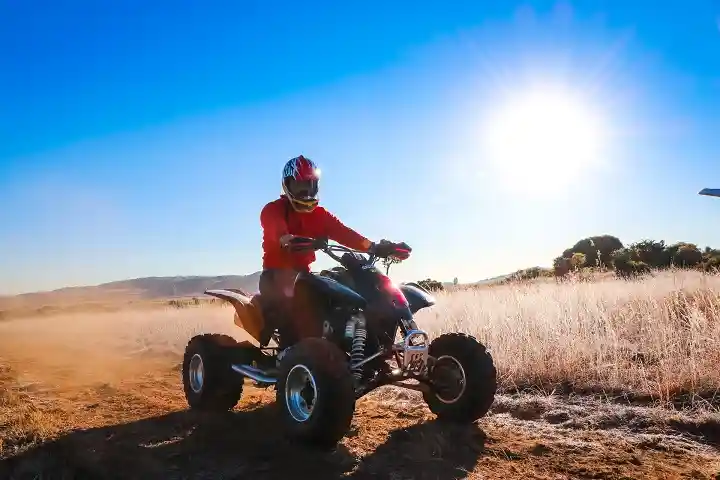 You better be careful when you buy a four-wheeler for one of your family members.
ATV manufacturers produce ATVs depending on the engine sizes. That's not every ATV's engine size for people of all ages.
6 To 12 Years Old ATV Sizes
No less than six-year-old children are eligible for driving an all-terrain vehicle. So, Kids must be more than six years old to ride an ATV.
ATVs with engine size 50cc are perfect for kids because they have less power and speed.
Most kids aged between 6 to 12 drive commonly 50cc engine sizes ATV and 50cc ATVs are also widely popular.
For kids 10 to 12 years old, you can choose a 70cc engine size ATV but not more than that.
A 70cc ATV's highest speed is 18 mph, which can carry ten-year-old kids.
The 50cc and 70cc engine size ATVs are 25 to 35 inches tall and have throttle limiters (aka speed limiters), keeping your kids safe.
Do not let kids drive more than 70cc engine size ATVs in any terrain.
For ages between 6 to 12 years old, Japanese ATV brands produce ATVs in the market.
Some kids size ATVs are:
Suzuki Quadsport Z50
Yamaha YFZ 50
Kawasaki KFX 50
Can-Am DS 70
Related Post: Fastest ATV Models of 2023
12 To 16 Years Old ATV Sizes
Ages between 12 to 16 are capable of controlling more than 90cc engine size ATVs.
Most ATV raiders stated their ATV driving age was between 12 to 16.
The 12 to 16 years old ATV driver can choose from 90cc to 250cc engine sizes ATV.
But, ATV sizes also depend on the physical body. For tall people, they can choose more than a 90cc engine size ATV.
The 90cc engine size ATV is the most common for ages between 12 to 16 years old.
By considering the physical strength and capacity, you can also choose a 200cc engine size ATV for your children or youth.
In order to drive above 90cc engine sizes ATV, youth will need more ATV riding and driving experience.
American-made ATVs and also Taiwan ATV manufacturers are the most popular for making ATVs for ages between 12 to 16 years old.
Here are some common ATVs for between 12 to 16 ages:
Polaris Phoenix 200
Polaris Outlaw 70 EFI
Can-Am DS 90
KYMCO Mongoose 90S
Above 16 years old ATV Sizes
Above 16 years old people are adults and adult size all-terrain vehicles are the most common in the market.
Age above 16 years old ATV riders can drive more than 250cc engine size ATVs.
The 250cc to above engine size ATVs do not have a throttle limiter to limit the speed, so proper safety measures are necessary.
From Canadian to Chinese ATV brands produce adult-size ATVs.
Adult ATV drivers usually get a variety of options for choosing a different engine size ATV.
If you are an adult, you can choose an ATV with 250cc, 270cc, 300cc, 400cc, 500cc, 700cc, and also 1000cc engine sizes.
Adult size ATVs are taller than kids, and youth size ATVs, also have bigger ATV tires in sizes.
Common adult sizes ATVs are:
Honda Rancher 4×4
Polaris Sportsman 450 H.O.
Kawasaki Brute Force 300
Can-Am Outlander X MR 850
Yamaha Raptor 700R
Why are ATV Sizes Important for Age Groups?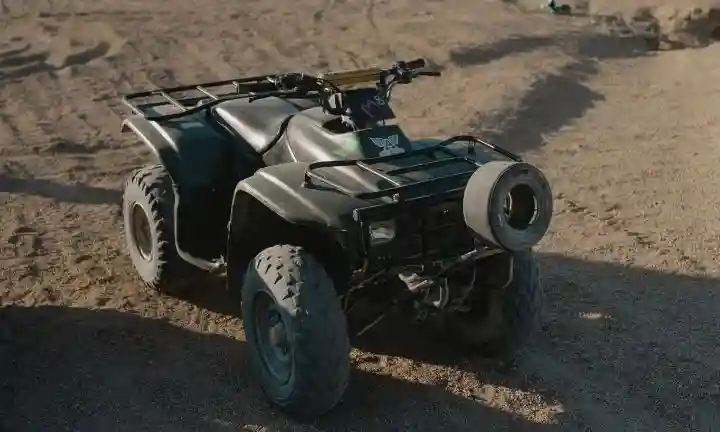 You might have heard "One Size Doesn't Fit All" that is actually right because adults do not ride kids' size ATVs.
Most states of the United States of America have laws for driving a four-wheeler that you must check before getting one.
Often we see kids driving an adult-size ATV, but that is very dangerous for that kid.
An all-terrain vehicle manufacturer produces different size ATVs for people of different ages.
Between 6 to 12 years old, they are capable of driving small engine size ATVs that are not more than 50cc.
Adults must drive large engine-size quads that are over 250cc because large ATVs can carry the adult weights and go forward. 
Over 250cc ATVs have no speed limit and are quite bigger than 90cc ATVs. That is why your children cannot control large engine size ATVs.
Therefore, it's become necessary to buy an ATV by age group to avoid injuries and law.
What Size ATV Should You Get For Your Kid?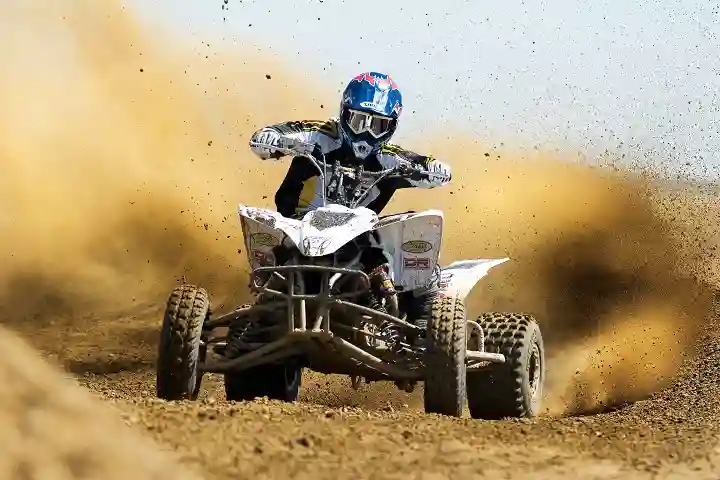 For your kids below 11 years old, you must choose a less than 70cc engine size ATV that also has a speed limiter.
Kids size ATV only for the age of 6 to 12 years old, female or male.
No less than six-year-old kids are legally and physically not eligible for riding an ATV.
If your kid's age is more than ten years and is physically bigger and has the experience, then a 90cc engine size ATV for your kid.
Less engine size ATVs are smaller than mid-size ATVs; that's why you must avoid riding your kids' ATVs in any situation.
Conclusion – ATV Sizes By Age
Having a proper idea of ATV sizes by age will help you choose the right sizes of ATVs for your family members and especially for your kids.
According to the age group, purchasing an ATV is compulsory, and maintaining an ATV drives proper safety also.
Small ATVs are for kids who are less than 12 years old, and mid-size ATVs are also only for 12 to 16 years old youth.
Adults who are more than sixteen years old need to choose an above 250cc engine size ATV that has more power and speed to carry weight.
With consideration of ATV sizes by age, ATV accidents and injuries decrease gradually.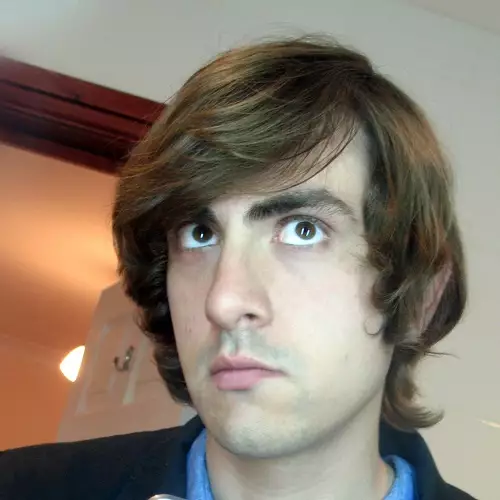 Calvin Anderson, founder of Off-Road Lord, is a seasoned off-roading enthusiast from Tucson, Arizona. With over a decade of hands-on experience and a deep understanding of off-roading vehicles and trails, Calvin's insights provide a trusted guide for fellow adventurers.