Taiwan ATV brands also produce ATVs on the market. Like Chinese ATV brands, Taiwan quads brands manufacture cheap and all types of ATVs.
Taiwan four-wheelers manufacturers are not as popular as Japanese ATV brands, but they also produce many ATVs every year. That's why as a quads enthusiast, you should know about their brands.
Taiwanese are one step forward to bringing ATV tires and wheels because they also have many ATV tire brands than Japanese and American ATV tire manufacturers.
Taiwan ATV Brands
Taiwan ATV brands are Taiwan Golden Bee (TGB), KYMCO, SMC, Sanyang Motor (SYM) and Aeon Motor. All Taiwan brands manufacture their ATVs in Taiwan. Taiwan ATVs are also available in the United States.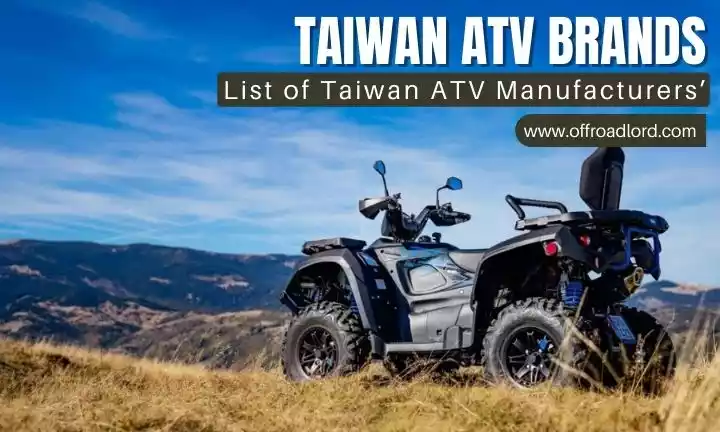 Here is the list of Taiwan ATV brands:
Taiwan Golden Bee (TGB)
KYMCO
SMC
Sanyang Motor (SYM)
Aeon Motor
1. Taiwan Golden Bee (TGB)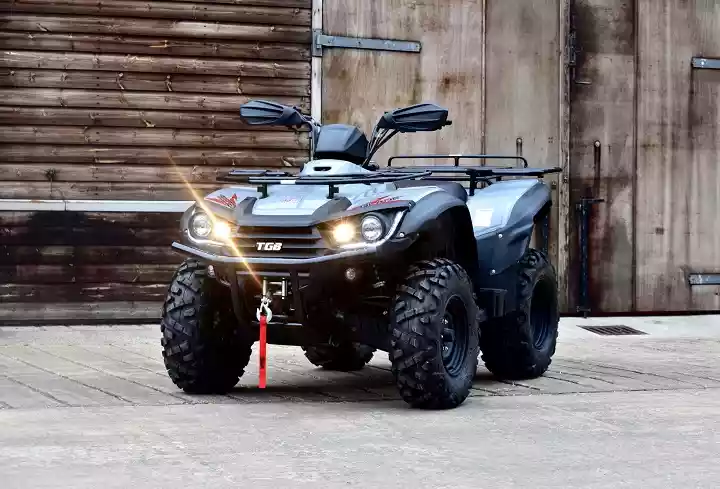 TGB, formally Taiwan Golden Bee, is a Taiwanese manufacturer of all-terrain vehicles (ATVs).
TGB ATVs are available to buy in America. Taiwan Golden Bee brand is also famous for making scooters.
Mr. Chi-Fu Chang is the founder of Taiwan Golden Bee (TGB) company. On April 1, 1978, Mr. Chi-Fu Chang founded the Taiwan Golden Bee company in Taiwan.
Although TGB made various ATVs before 1990, TGB ATVs were not a well-recognized brand back then. In 2005, TGB began to develop ATVs for the European and worldwide ATV market.
TGB Blade 400 was their first successful and most popular ATV in the European ATV market. Still this legendary TGB Blade 400 is available to some ATV riders.
TGB manufactures all types of ATV, from Side By Side to Sports ATVs. The Blade model lineup brings TGB brands success. TGB ATVs are durable, and they use high-performance engines.
Popular TGB ATVs:
TGB Blade 1000 LT
TGB Blade 600 SL.X
TGB Blade 550
TGB Target 600
Cost of TGB ATVs:
TBG makes performance ATVs by maintaining ATV safety standards, which are able to go through any terrain conditions and are very durable. TGB ATVs price started from $3,699 to $12,999.
See Also: Top Fastest ATV Right Now
2. KYMCO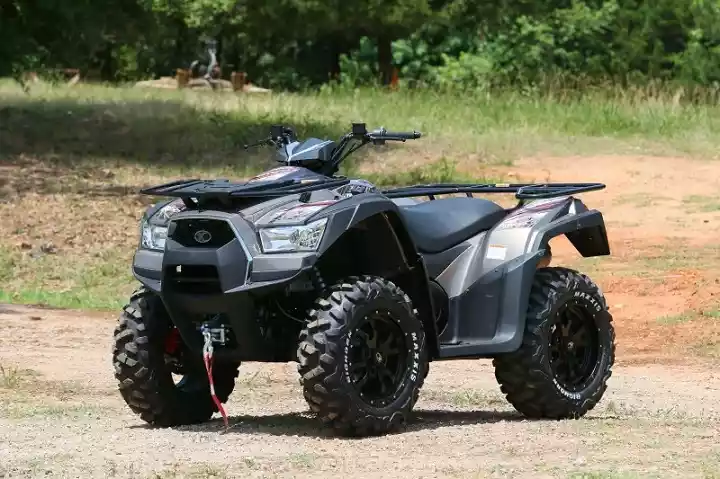 KYMCO ATVs are often seen in the United States because KYMCO is another popular Taiwan ATV brand. KYMCO is still producing its high-performance ATVs in the market.
KYMCO was founded in 1963 in Taiwan, and its headquarters is in Kaohsiung City, Taiwan.
Honda and KYMCO brand have connections because KYMCO brand originally made primary parts of Honda.
KYMCO is formally Kwang Yang Motor Co, Ltd. KYMCO ATVs fighting with top 4-wheeler brands like Yamaha, Suzuki, and more.
In the USA. KYMCO has more than five hundred dealers who sell KYMCO products, and KYMCO distributor center is in Spartanburg, South Carolina. KYMCO also competes with some top Canadian ATV brands.
KYMCO ATVs are reliable and full of cutting-edge technology features. KYMCO products are available in many countries, including Canada.
Popular KYMCO ATVs:
MXU 450i
MONGOOSE 270 EURO
MXU 150X
Maxxer 450i
KYMCO ATVs Price:
For budget-friendly and better performance, you should choose KYMCO ATVs. KYMCO MXU model lineup is very popular all over the globe.
KYMCO ATVs prices start from $2,299 to $8,999. KYMCO MXU 700i LE EPS EURO is the most expensive ATV from KYMCO.
3. SMC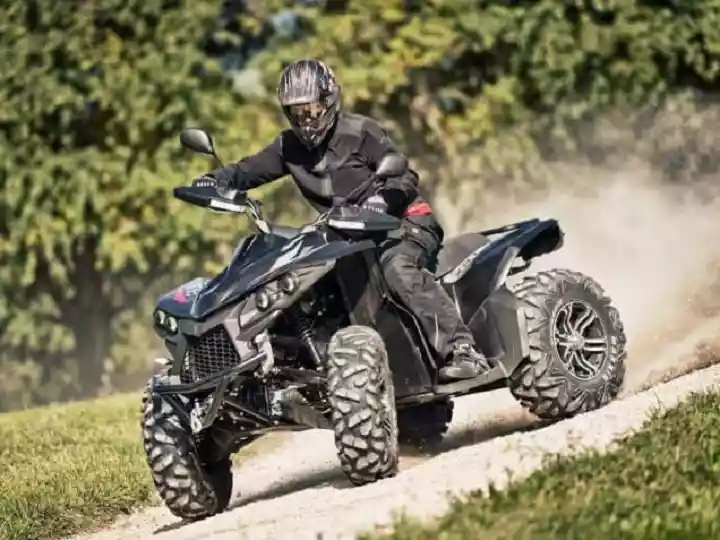 SMC, also known as Standard Motor Corporation, is a Taiwan ATV brand. SMC brands mainly target the European ATV market to manufacturers and producers.
Standard Motor Corporation (SMC) was founded on July 1, 1993. SMC has been manufacturing scooters for the European market since 1993.
In 2002, SMC first introduced 250cc Sports made in Taiwan ATV. SMC is still one of the ATV producers of the European market.
SMC ATVs are used for agricultural work, recreation, ATV tours, and sports.
SMC ATVs are best for beginners because of their low cost and comfortness to ride.
Top SMC ATVs:
SMC MAX 700
SMC HORNET 100
SMC MAX 700LE
SMC MBX 850
Cost of SMC ATVs:
The price range of SMC ATVs start from $1,607 (£1,199) to $2,546 (£1 899). You must connect with SMC ATVs dealers to buy their 4 wheelers.
You can purchase from the UK and anywhere from Europe from their largest dealer network Dualways.
4. Sanyang Motor (SYM)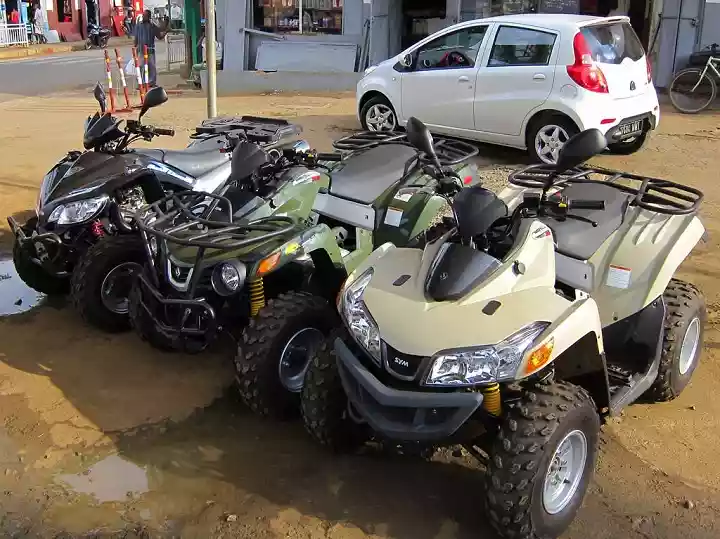 Sanyang Motor shortly SYM has good recognition worldwide in the motor industry. SYM is also another Taiwanese ATV supplier and manufacturer.
In 1954, Sanyang Motor (SYM) was first established in Taiwan. From the beginning of this brand, they cooperated with Honda to control the Japanese market.
SYM has many production centers worldwide, such as in Taiwan, China, Italy, Germany, and Vietnam. SYM sells its products under different names in each country. 
Sayang Motor Co. Ltd headquarters is in 3 Chung Hua Road, Hukou, Hsinchu County Taiwan 30352, R.O.C. Now SYM's capital is more than 8.053 billion NTD.
SYM ATVs are not as reliable as American ATV brand's ATVs, but SYM ATVs are worth your money if you consider the prices. SYM ATVs are really durable.
Top SYM ATVs:
SYM QuadLander 600
SYM QuadLander 300S
SYM QuadLander 300
Cost of SYM ATVs:
SYM ATV's price range starts from $2,499 to $6,998. SYM ATVs come in various colors like green, blue, red, black, and white.
5. Aeon Motor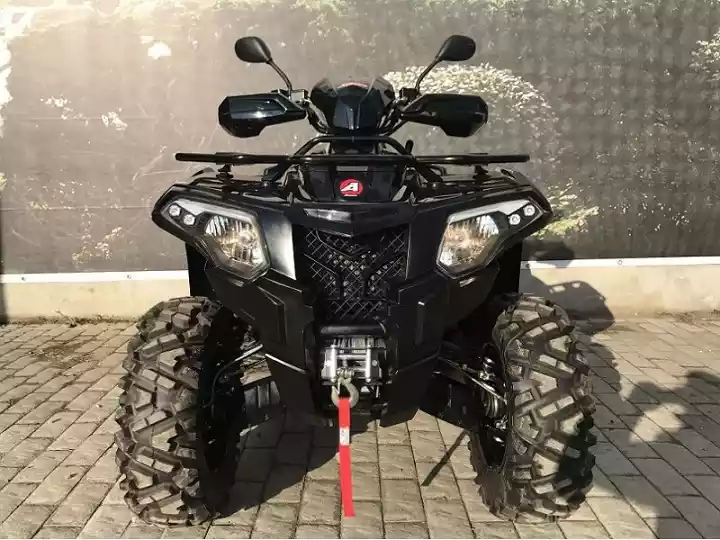 Aeon Motor ATVs are familiar with the name of Aeon in the United States market.
Acon is also a Taiwanese motor company that manufactures ATVs, motorcycles, and scooters.
Aeon Motor was first established in 1998 in Taiwan. Aeon Motor headquarters are still in Taiwan City, Taiwan.
Before producing ATVs, AEON made scooters and produced them in the European and USA market. In 2000, Aeon Motor started manufacturing four-wheelers 
The Cobra 50/90 Youth ATV was the first ATV from Aeon Motor, the most popular and selling ATV in the USA.
AEON cobra is still a popular ATV model lineup in the ATV market. Aeon Motor still remains to make Cobra model ATVs.
AEON's Youth ATVs are most popular in the United States of America, but they also make Utility ATVs.
Aeon ATVs are always a step toward advanced technology and durability. Their ATVs are also used for heavy work.
Best Aeon ATVs:
COBRA 400
Crossland 600 EFI 4X4
COBRA 100 (2T)
COBRA 220
Aeon ATVs Price:
Aeon ATVs price stated from $1,999 to $5,499. Aeon Crossland 600 EFI 4X4 Utility ATV is the most expensive and also one of the best.
Conclusion – Taiwan ATV brands
Like other country's ATV brands, Taiwan ATV brands also make quality and performance ATVs. So, you should also check out ATVs made in Taiwan before buying.
Taiwan Golden Bee (TGB) and KYMCO are the best Taiwan ATV brands. TGB is one of the most well-known Taiwanese ATV brands all over the globe.
You must find a Taiwan ATV manufacturer's dealer to purchase a Taiwanese ATV. For low-cost and effective ATVs, you can consider Taiwan ATV brands.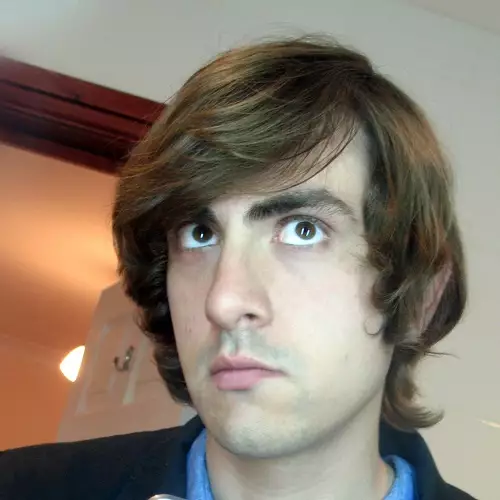 Calvin Anderson, founder of Off-Road Lord, is a seasoned off-roading enthusiast from Tucson, Arizona. With over a decade of hands-on experience and a deep understanding of off-roading vehicles and trails, Calvin's insights provide a trusted guide for fellow adventurers.